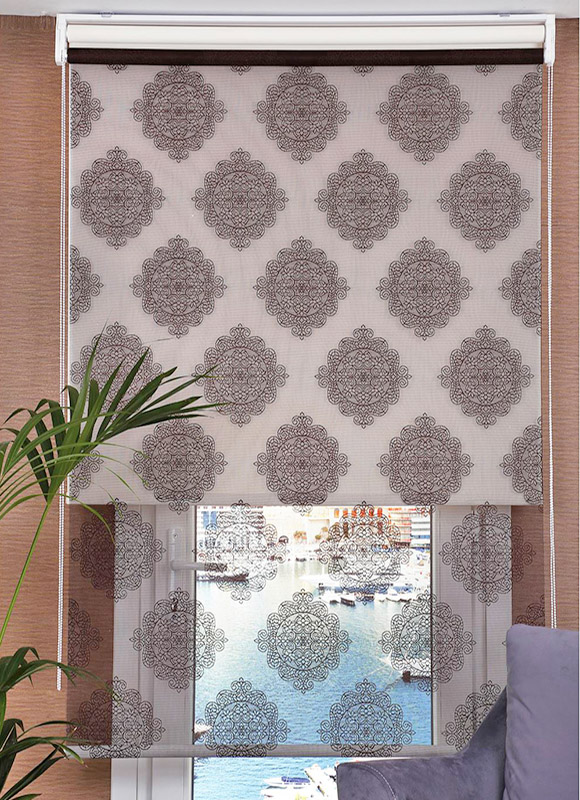 Double Mechanism Roller Blinds
Double Mechanism Roller Blinds
Undoubtedly, the roller blinds that have entered our lives in recent years are very useful and stylish. For this reason, they are preferred by many women. It would not be correct to limit this generalization to women. Nowadays, roller blinds are frequently mixed with gentlemen and students living alone in their homes. Since they are comfortable and easy to use, they have succeeded in entering every home. Moreover, the installation of roller blinds is quite simple. All you have to do is to mount the metal apparatus, which varies between 3 – 5 cm, on your cornice and place your blind.
You can wear it on your own without any help from anyone. After switching to roller blinds, you will never want to go through the cornice one by one again. Moreover, there are many types and models of roller blinds. Patterns and varieties to suit every room are also available on the market. Whether you prefer stylish or sporty chic and gladly use it is up to you. The most preferred system in roller blinds is double mechanism roller blinds . Double mechanism roller blinds are used instead of both sunshade and tulle.
The double mechanism roller blind has hanging ropes on both sides. With one of them, you can open and close the roller blind, while with the other you can control the roller blind. Having two curtains together prevents confusion in your window. Considering that the most important detail that makes a room look stylish is the curtains of the house, it will be much easier for you to move your home to an elegant style with these roller blinds with mechanism. One of the important details that we should pay attention to when choosing our roller blind will be the structure of the fabric we choose, rather than the patterns. Unfortunately, not all fabrics are suitable for double mechanism curtains. We should prefer the kind of fabrics that the mechanisms can be comfortable with.
E.g; Nylon fabrics double mechanisms will be the right choice for our roller blinds and will facilitate the operation of the mechanism. Double mechanism roller blinds have an interlocking mechanism. Therefore, our mechanism will work more easily in thin fabrics. While the front part of our double mechanism curtains is made with a patterned and movable fabric, the back fabric is generally preferred in a plain color. Because since it is used as a sunshade, it will already be left behind. In these models, you can also choose the varieties decorated with beads. Different models can be obtained by processing beads in colors suitable for our curtains on the skirts of our blinds. 
Information
Shipping
We currently offer free shipping within Turjey on all orders over 2000TL.
Return & exchange
If you are not satisfied with your purchase you can return it to us within 14 days for an exchange or refund.
Assistance
Contact us on (+90) 555 88 65, or email us at info@scandinavian-interior.com
Specifications
| | |
| --- | --- |
| brand | Scandinavian interior |